A relatively young breed was bred as a result of crossbreeding of Don and Black Sea mares with thoroughbred horse stallions (the Black Sea breed was used by the Cossacks who settled in the Kuban in the eighteenth century and was similar to the Don, but somewhat inferior to it in size and massiveness).
The aim of the selection was to create a good hardy cavalry horse. The center of the breeding program, conducted through careful selection, became the Rostov region. The best mares crossed with the best Anglo-Don stallions.
Mares were fed better and, which is unusual for Russian horse breeding of that time, were kept in stalls in winter, believing that mares would produce healthier offspring if they were not forced to spend energy so as not to freeze. Continue reading →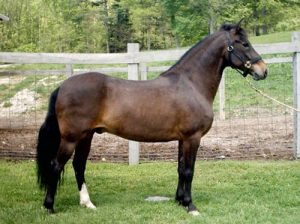 Paso Fino is a proud past and one of the oldest native breeds of the Western Hemisphere. The history of these noble animals began in Spain, where, thanks to crosses, some of the most beautiful breeds of the world appeared. The Moorish occupation of Spain brought with it a Barbary horse, also known as a barbarian horse, an animal that has a strong genetic effect on the formation of horse breeds in Europe, North Africa and the New World.
Story
Crossing with local horses allowed to get a breed of Spanish jennet, which has a soft smooth ride. Subsequently, they were crossed with the Andalusians. In 1492, Columbus discovered a continent on which there were no horses. Just as the Moors conquered Spain and brought their horses to the country, Columbus, on his second trip to the New World, delivered the first horses to Santo Domingo (now the Dominican Republic) – a group of mares and stallions from the provinces of Andalusia and Cordela. Continue reading →